Add-on Decal Set - Be Kind All the Time
$5.00
$10.00
saving
$5.00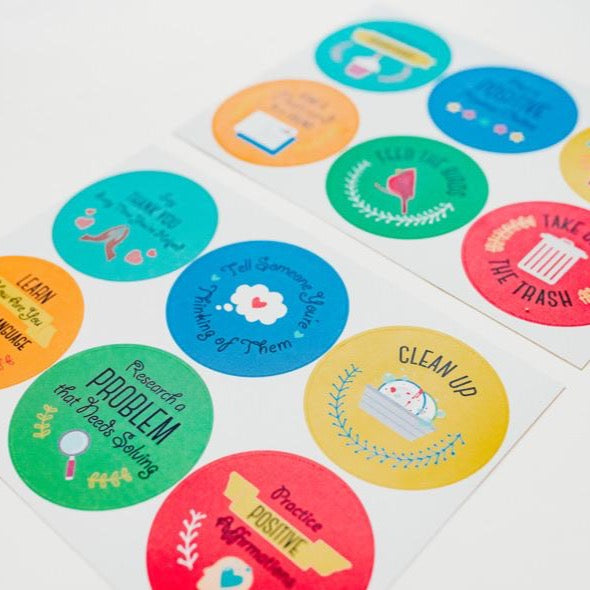 Add-on Decal Set - Be Kind All the Time
$5.00
$10.00
saving
$5.00
Looking for some new acts of kindness to choose from with your My Kindness Calendar? We've got you covered with this additional pack of Kindness Decals featuring all new acts that are easy to do and fun for the whole family. 
Specifically designed for busy families, this pack includes acts of kindness that can be performed quickly and easily without advance preparation, extra outings or large time commitments. Because every act of kindness matters - even when they take 5 minutes or less!
Each Add-on Decal Pack includes 12 of our premium-quality reusable Act of Kindness Decals to use with your My Kindness Calendars.
These Decals come in the "everyday" colour-way featured with My "Be Kind All the Time" Kindness Calendar but can be use with any My Kindness Calendar - our designs are meant to be mixed and matched!