Add-on Decal Set - Customizable Set
$5.00
$10.00
saving
$5.00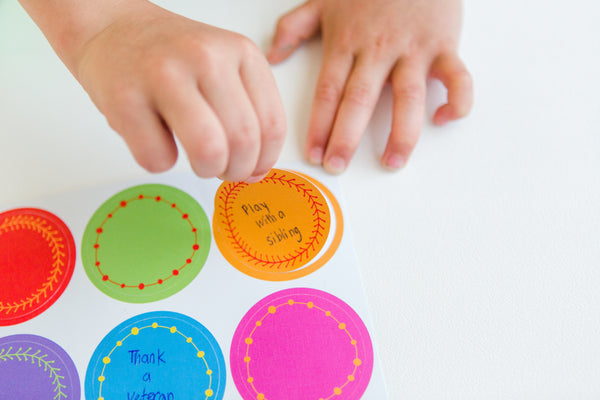 Add-on Decal Set - Customizable Set
$5.00
$10.00
saving
$5.00
If you and your family love coming up with your own acts of kindness as you use My Kindness Calendar, then this is the Add-on Decal Set for you! Encourage your kids' creativity as they envision acts of kindness that fit your family's unique passions, interests and skills. Our blank decals are ready to be customized with an ultra-fine permanent marker. 
Each Customizable Add-on Decal Set includes 12 of our premium-quality customizable and reusable Kindness Decals to use with My Kindness Calendars so you can customize as you go. 
These Decals come in the "holiday" colour-way featured with My Kindness Advent Calendar but can be use with any My Kindness Calendar - our designs are meant to be mixed and matched! 
Kids love these
A great addition to our Christmas calendar that we've had for many years. Our kids have enjoyed making their own acts of kindness on these.